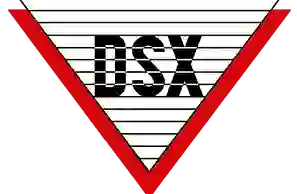 Securing the World One Door at a Time
DISC is a certified partner for DSX Access Systems, a corporation headquartered in Dallas, Texas. The proprietary systems that DSX offers are scalable in design to grow with your future business goals. DSX has ensured complete backward compatibility of their systems, so your access control system will always be compatible with newer DSX components.
DSX Intelligent Controllers give the system enormous flexibility and diversity. All DSX software includes a site license, so you only buy it once for your entire deployment. You can add cardholders, doors, and workstations without paying any additional licensing fees. You only pay for the cost of the expansion itself.
DSX allows you to identify and manage people with real-time information. Individuals are granted access using mobile apps, cards, key fobs, and biometric readers that are programmed to allow or restrict them to specific locations.
DSX has a scalable architecture that can grow from one door to thousands and from one PC to an Enterprise solution. The difference is that you only purchase what you need, where you need it.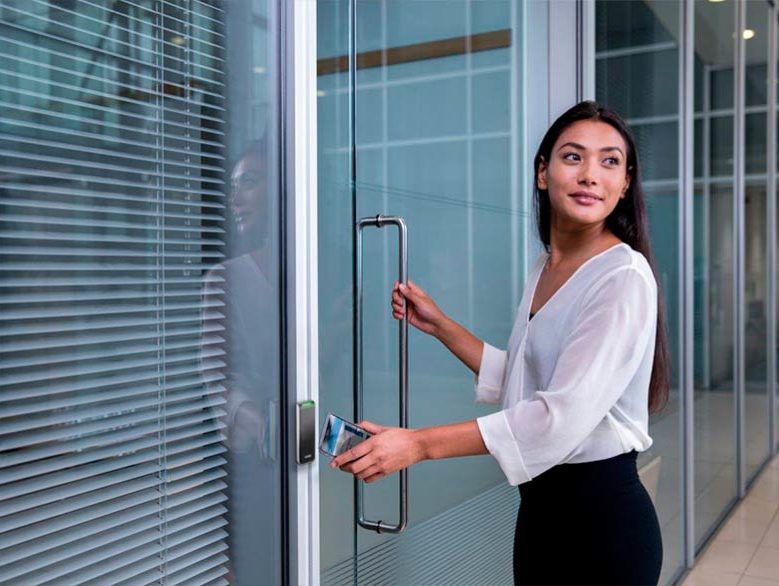 WinDSX is the powerful access control and system monitoring software that harnesses the power of the Windows operating systems. There are two software editions; WinDSX with Microsoft Access database and WinDsx SQL using the Microsoft SQL Server database for medium to enterprise size solutions.
WinDSX combines monitoring and access control with the following features:
DSX Mobile Command Management App
The DSX Mobile Command application enhances the daily operation of the DSX System. The app permits activation of custom predefined commands, locking and unlocking doors, control of alarm points and monitoring of system events from a mobile but secure application.
Each Mobile Operator is defined in WinDSX and assigned the appropriate commands and privileges that provide the convenient interaction, supervision and monitoring of all points of protection and doors under their responsibility. DSX Mobile Command is available in the Apple and Android App Stores at no charge. Using this app allows you to use the Workstation program from your smartphone.
DSX Mobile Command: The Mobile Command feature allows for locking and unlocking doors, controlling alarm points, and monitoring system events.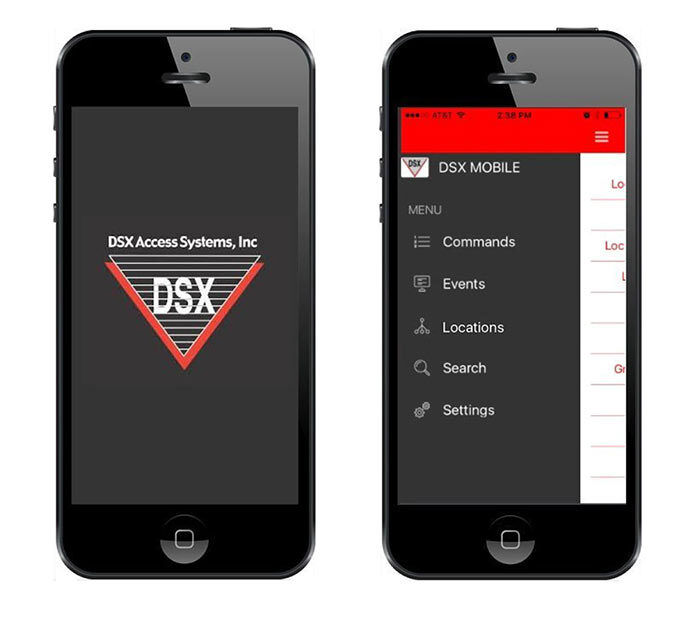 Door View: This gives real-time annunciation and control to a reader controlled door. Everything about the door is in one convenient view; you can see and control the reader, lock, rex, and door position switch.
Service Tool: Service Technicians can quickly test and deploy a reader controlled door. The Event Screen displays the door they are at for troubleshooting.
Command Buttons: They can be configured to do almost anything the system allows. There can be one or more pages of Command buttons.
Lockdown Activation: Administrators can initiate a building lockdown from Mobile Command.
Mobile Replaces Hardwired: Panic buttons for emergencies and remote release buttons can be easily programmed into Mobile Command for quick activation.
Card Holder Search: This search feature allows event history to be searched by name, card number, and door. Card Holders can be activated and deactivated.